The Hype man has the 411 on the hip hop game. More info then in
a book of baby names. Check back everyday don't be blind. You
never know what you might find.

This is the first post but there is more to come. You cant rock a mic
without learning where your from. Check your history Grand Master
Flash to Rev Run. Hip hop will live thru its begotten son.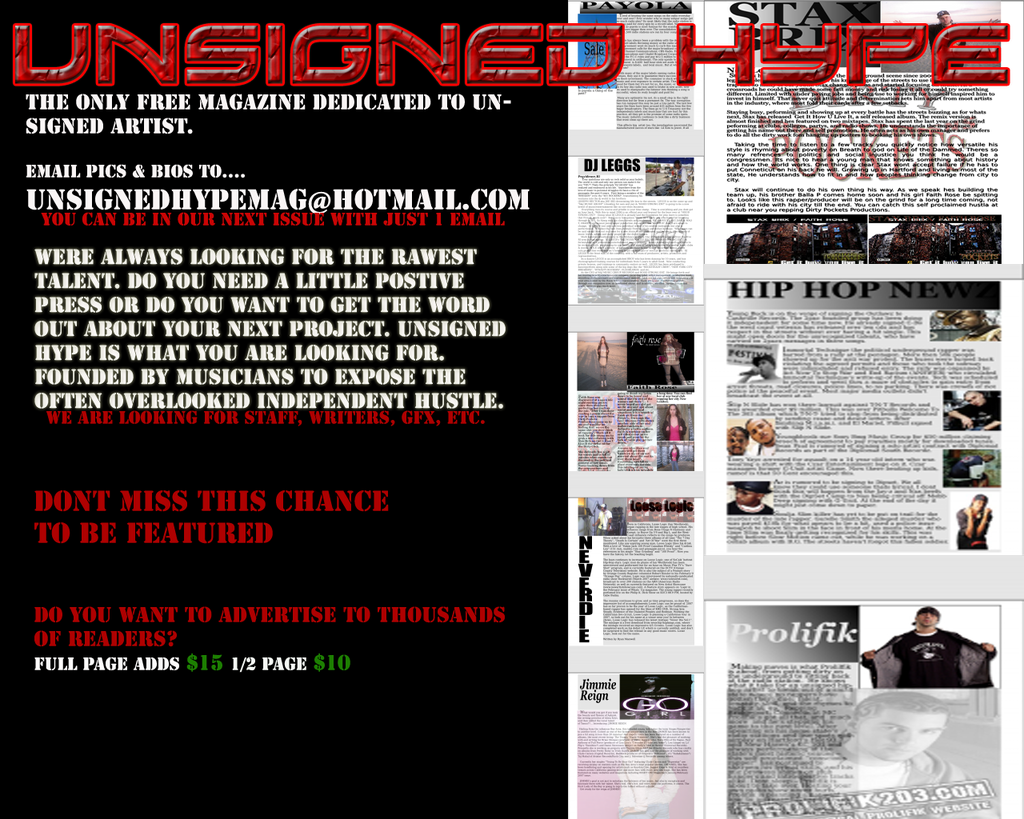 As always the magazine is completely free sign up by emailing UNSIGNEDHYPEMAG@HOTMAIL.COM